May 21, 2022 ETA's 20th Annual Open House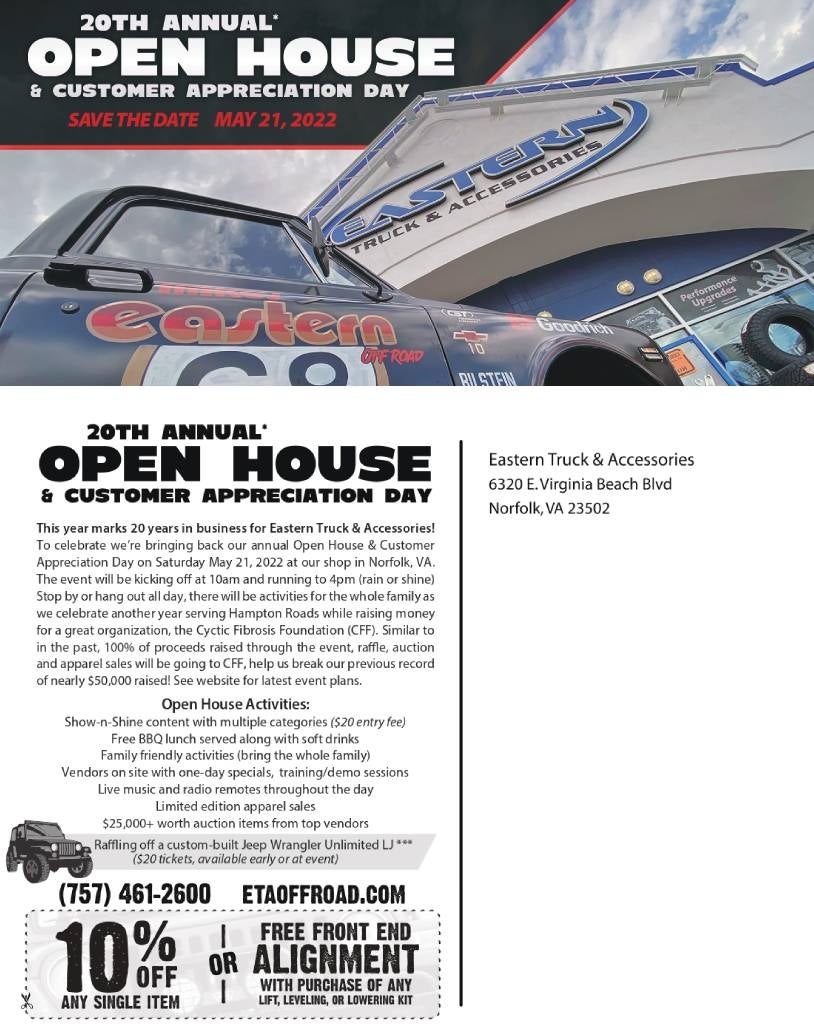 Come out and enjoy this year's Annual Open House at Eastern Truck and
Accessories. We are very excited to be celebrating our 20th Year of having
this event. There will be a Truck show, Raffle, Auction and Food. All
proceeds from the event benefit the Cystic Fibrosis Foundation! So bring out
your family and enjoy the day while giving to a great Charity!
JAN 7-9, 2022 HAMPTON ROADS INTERNATIONAL AUTO SHOW

APRIL 23 SPRING DUST OFF

APRIL 23-24 OAK RIDGE WHEELIN FOR HOPE

MAY 13-15 MONSTERS ON THE BEACH

MAY 21 OPEN HOUSE EASTERN 20 YEARS!!

SEPT 16-17 VIRGINIA FOUR WHEEL DRIVE/RUN

OCT 8 CLEAN THE BEACH TIDEWATER BRONCO
Why Choose ETA?
Family Owned & Operated
Free Estimates
State of the Art Equipment
Lifetime Free Re-Tighten